It can be tough, getting your foot on the property ladder, but the New Zealand Government is keen to help Kiwis achieve home ownership. To this end, Housing New Zealand has established several initiatives that can make it easier to buy your first home.
First Home Loan (previously called Welcome Home Loan)
While you can apply for any type of home loan if you meet the banks' basic lending criteria, as a first home buyer you may be eligible for a First Home Loan – a special initiative underwritten by Housing New Zealand to help families get into their first home.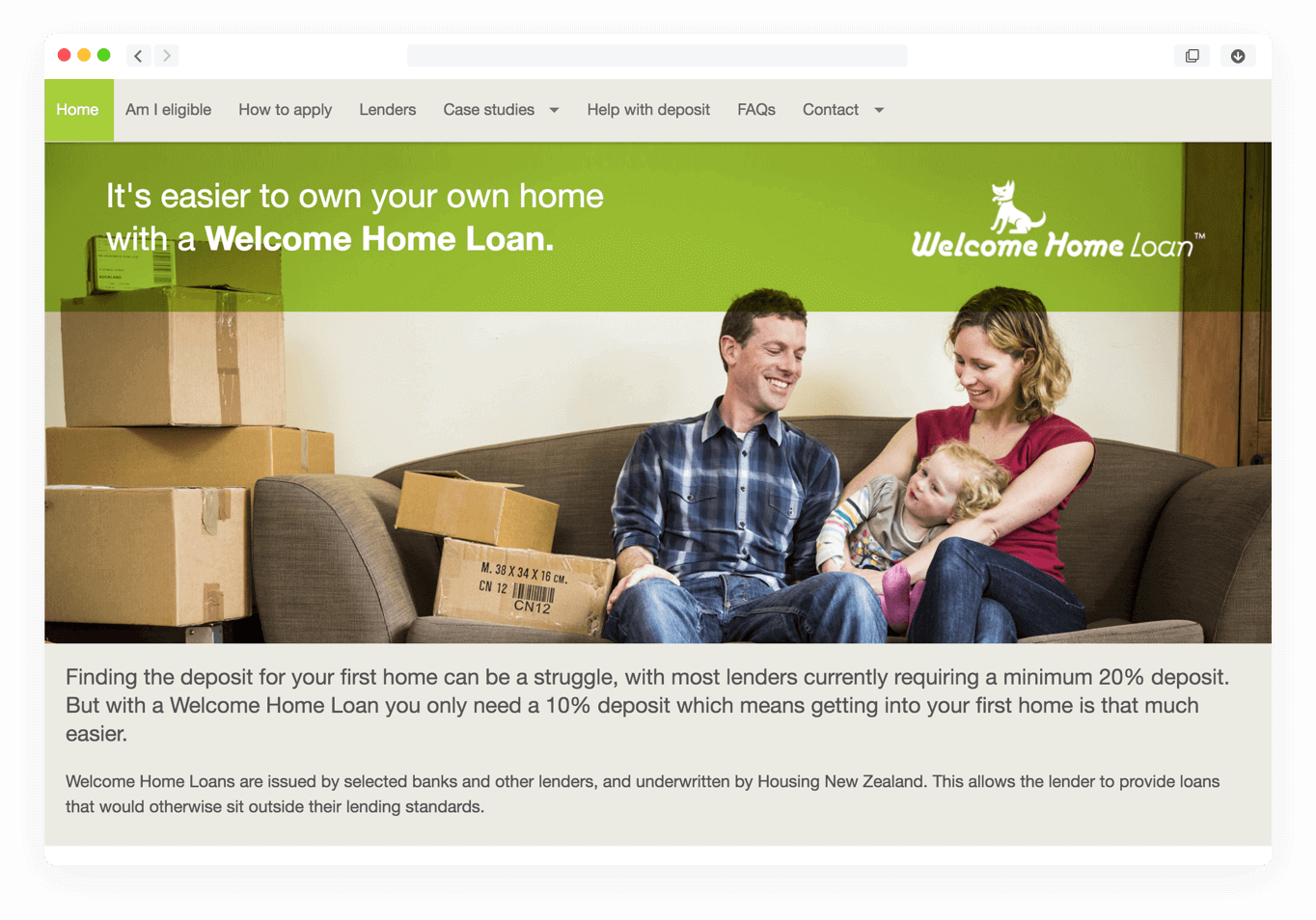 While most lenders require you to have a deposit of at least 20% of the value of your house before they'll consider your mortgage application, with a First Home loan you need a deposit of just 5% (it used to be 10%).First Home Loans are only available to people who meet specific eligibility criteria:
You must be a New Zealand citizen or permanent resident
You must not already own any property
You must be planning to live in the house you are buying – First Home Loans can't be used for investment properties
Your household income for the 12 months before you apply must have been:
Less than $85,000 for individuals
Less than $130,00 combined if you are buying the property with other people
There also are restrictions on the value of the property you can buy, depending on the region you live in and whether you are buying an old or a new property: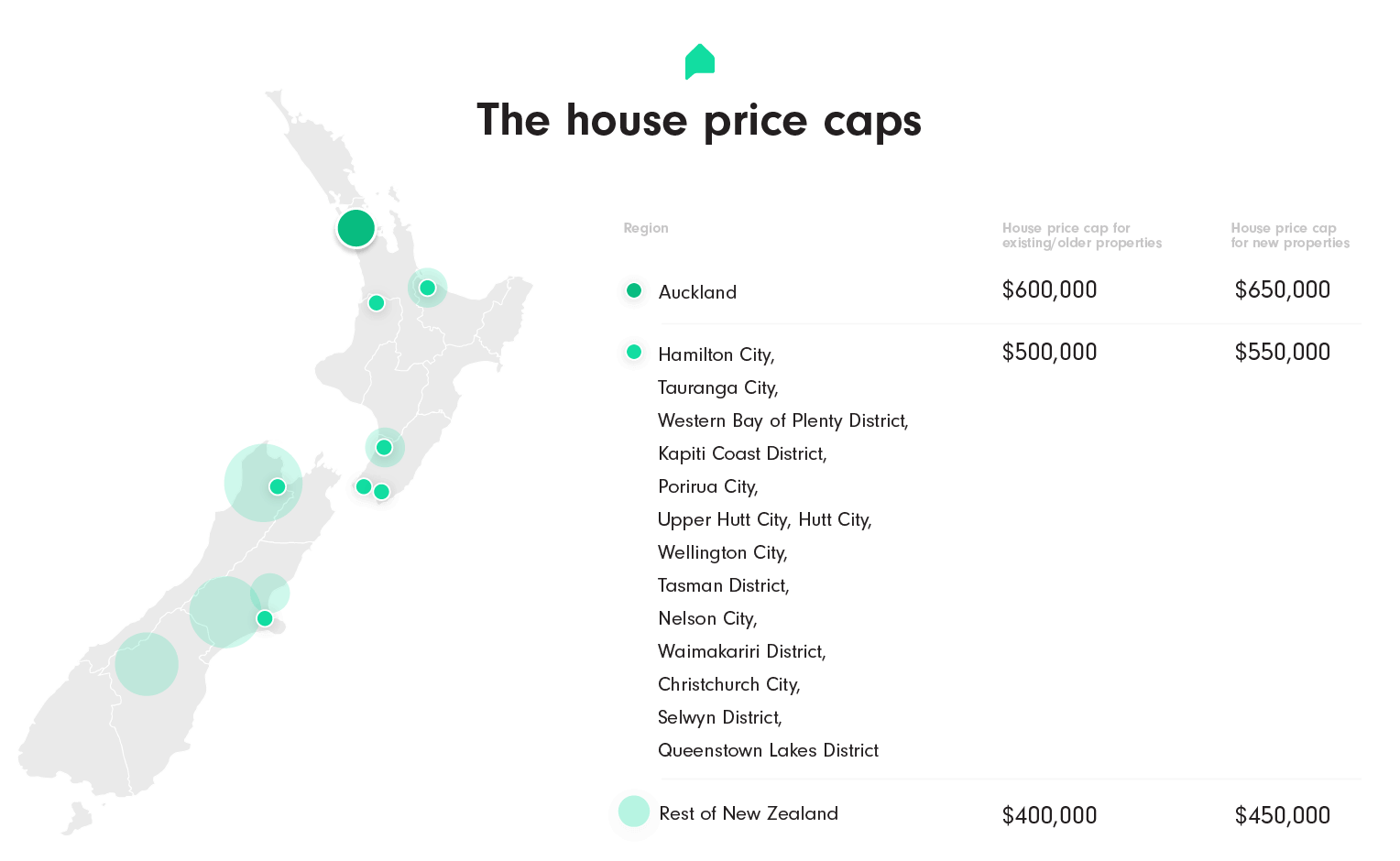 If you meet the eligibility criteria for a First Home Loan you will still have to meet all your bank's other lending criteria, too – they'll consider your credit history, any other debts you have and your ability to service your loan repayments.
You may have to pay an application fee and other administrative charges for your First Home Loan, just as you would with any other mortgage. You'll also be required to pay a 1% Lender's Mortgage Insurance premium, which protects the lender in case you default on your loan.
Some banks will allow you to apply for a First Home Loan even if you're considering building rather than buying your first home – you'll need to check with your individual lender or a mortgage broker for details.
First Home
FirstHome is another initiative for eligible buyers with modest incomes. It applies to selected Housing New Zealand properties, which are offered for sale exclusively to first time buyers (if they remain unsold after three months, the properties go on general sale).
If you're eligible for FirstHome you can apply for a grant of 10% of the purchase price (up to $20,000) to use towards the deposit. You can even combine a FirstHome grant with a First Home Loan or KiwiSaver HomeStart grant (more on this below) if you qualify for these.